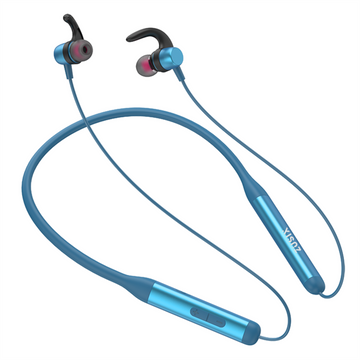 Zusix Elite 90 Wireless Neckband
High-Quality Sound: Enjoy immersive and crystal-clear audio with the Zusix Elite 90 Bluetooth Headset.
18 Hours Music Time: Long-lasting battery life allows for up to 18 hours of continuous music playback on a single charge.
Wireless Connectivity: Connect seamlessly to your devices via Bluetooth v5.0 for a wireless and tangle-free experience.
Easy Controls: Convenient on-board controls let you adjust volume, skip tracks, and answer calls without reaching for your device.
Lightweight and Portable: The lightweight neckband design makes it easy to carry and wear the headset wherever you go.
Buy Now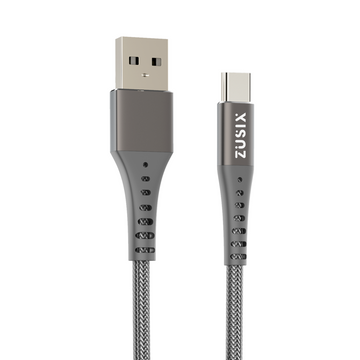 Zusix Fast Charging 3A Data Cable
Fast Charging: The Zusix Data Cable supports fast charging, allowing you to charge your devices quickly and efficiently.
3A Charging Current: With a charging current of 3A, this cable delivers a high-powered charge to your devices for faster charging times.
Available in Multiple Connectors: Choose from Type C, iPhone, or V8 connectors, ensuring compatibility with a wide range of devices.
High-Speed Data Transfer: Experience blazing-fast data transfer speeds of up to 480Mbps, allowing you to transfer files and sync data in no time.
Durable and Reliable: The Zusix Data Cable is made with high-quality materials, ensuring durability and long-lasting performance.
Tangle-Free Design: Say goodbye to tangled cables with the tangle-free design of the Zusix Data Cable, making it easy to use and store.
Buy Now
A PREMIUM SOUND.
Zusix Neckband - Immerse Yourself in Music
Immerse yourself in a premium sound experience with the Zusix Neckband. This wireless neckband delivers exceptional audio performance, ensuring that every note and beat is crystal clear.
Dynamic Acoustic Performance

Experience the dynamic acoustic performance of the Zusix Neckband. It is meticulously engineered to reproduce rich, detailed sound with deep bass and clear highs. Whether you're listening to your favorite music or enjoying a phone call, the Zusix Neckband delivers an immersive sound experience.

Long Battery Life

Enjoy uninterrupted music playback with the long battery life of the Zusix Neckband. With its extended battery capacity, you can enjoy up to 18 hours of continuous music playback on a single charge.

Stay Connected on the Go

The Zusix Neckband features built-in controls, allowing you to easily manage your music, adjust the volume, and take calls without reaching for your phone. Stay connected on the go and enjoy a seamless hands-free experience.
A PREMIUM SOUND.
Frequently
asked questions
Once your order is shipped, you will receive a tracking number via email or SMS. You can use this tracking number to monitor the progress of your delivery on our website or the courier's website.
Our customer support team is available to assist you with any queries or concerns. You can reach us through our Contact Us page, where you'll find our contact information and a convenient inquiry form.
Yes, our products are designed to be compatible with a wide range of devices, including smartphones, tablets, laptops, and more. However, we recommend checking the product specifications or contacting our support team for specific compatibility inquiries.
We prioritize the security of your payment information. Our website uses industry-standard encryption technology to protect your personal and financial data during the checkout process.